Product Name: NOAA Earth 1 Km/2 Km/8 Km
(1 Km/2 Km/8 Km resolution true color satellite image)


True color image of the earth, obtained from NOAA satellite's AVHRR sensor is available in 1 Km resolution (1 pixel = 1 Km) and registered to DCW iDigital Chart of the World). Depending on the purpose, the image data is also available in 2 Km and 8 Km resolution.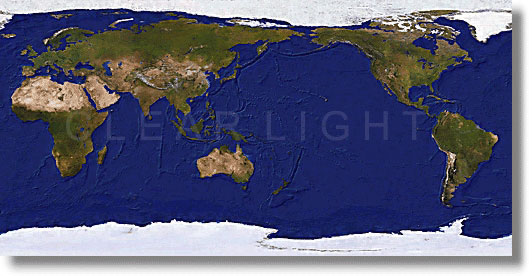 Copyright (c) Jim Knighton/Clear Light Image Products, 2001




The reduced version shown above has been combined with DEM and bathymetry data.
Please name the area you need. Degital data of the image for the whole world or any part of it can be provided in industry-standard formats such as TIFF, JPEG, and EPS. Such image would be ideal for various uses - films, TV programs, GIS and educational software, atlases, textbooks.
The license price depends on the specified area coverage and the use. Please feel free to contact us for questions about our products or a free quote.